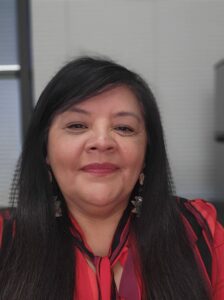 Juliet Maestas
Executive Director
Hello, I am Juliet McKinnon-Maestas, I am an enrolled member of the Hupa Valley Tribe of Northern California. I currently serve as the Executive Director and am a first year Doctorate student at Sacramento State University. I enjoy spending time with my family, grandchildren and my dog, puppet.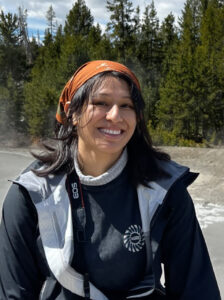 Coraima Robles
Student Services Coordinator
"Hi my name is Coraima Robles, I'm from the Mixteca de la Costa (Ñuu Andivi) people in Mexico.  I grew up in Southern California where I went to community college before attending UC Berkeley. At Berkeley I was part of the Indigenous and Native Coalition, a student run organization focused on recruiting and retaining Native and Indigenous students in higher education. I graduated in May 2021 with a degree in Sociology. I'm excited to help students achieve their educational goals and support them through this journey. I hope to see the California Tribal College grow and take the next steps towards accreditation."