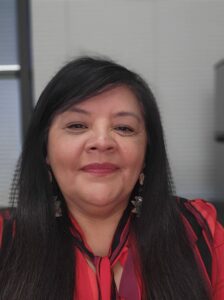 Juliet Maestas
Executive Director
Hello, I am Juliet McKinnon-Maestas, I am an enrolled member of the Hupa Valley Tribe of Northern California. I currently serve as the Executive Director and am a first year Doctorate student at Sacramento State University. I enjoy spending time with my family, grandchildren and my dog, puppet.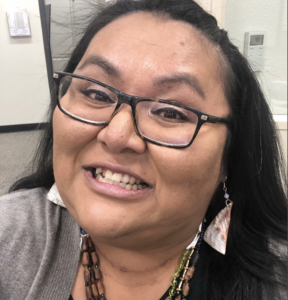 Amy Ellingson
Admin Assistant
Hello! My name is Amy Ellingson, an enrolled member of the Walker River Paiute Tribe, of Schurz, NV. Currently residing in Sacramento, CA. I always love it when we have time to travel back home and enjoy our Pinenut Festival. I am the Administrative Assistant with California Tribal College and am very thankful I got to be a part of and help this journey grow of developing a Tribal College in California. This journey is extremely special to my heart because I have 7 nieces and nephews who will eventually be in college. I want them to have a place where they know they are welcomed. My hobbies would be hanging out with the 7 of them, making sure that they are spoiled to an extent.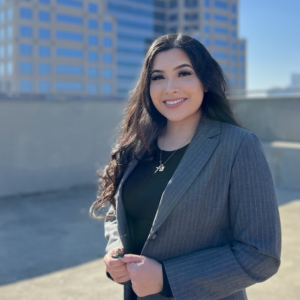 Inae Mendoza
Student Services Coordinator
Hi everyone! My name is Inae Mendoza, and I am the student services coordinator. I graduated from Cosumnes River College with an AA in Sociology in 2021 and am now attending Sacramento State in pursuit of my bachelor's degree in Sociology. I have previously worked with high school students in the South Sacramento area through a program called Upward Bound. Some hobbies of mine are watching Netflix with my dog, Mochi, and trying new food places. I am excited to meet all our students and it is a privilege for me to help you all on your educational journey.