California Tribal College & University of California Naturalist Program
The class is currently underway. Participants just attended a field trip. They learned TEK and explored nature together at Chitcomini 'Árweh Wallaka-tka (UC NRS Blue Oak Reserve).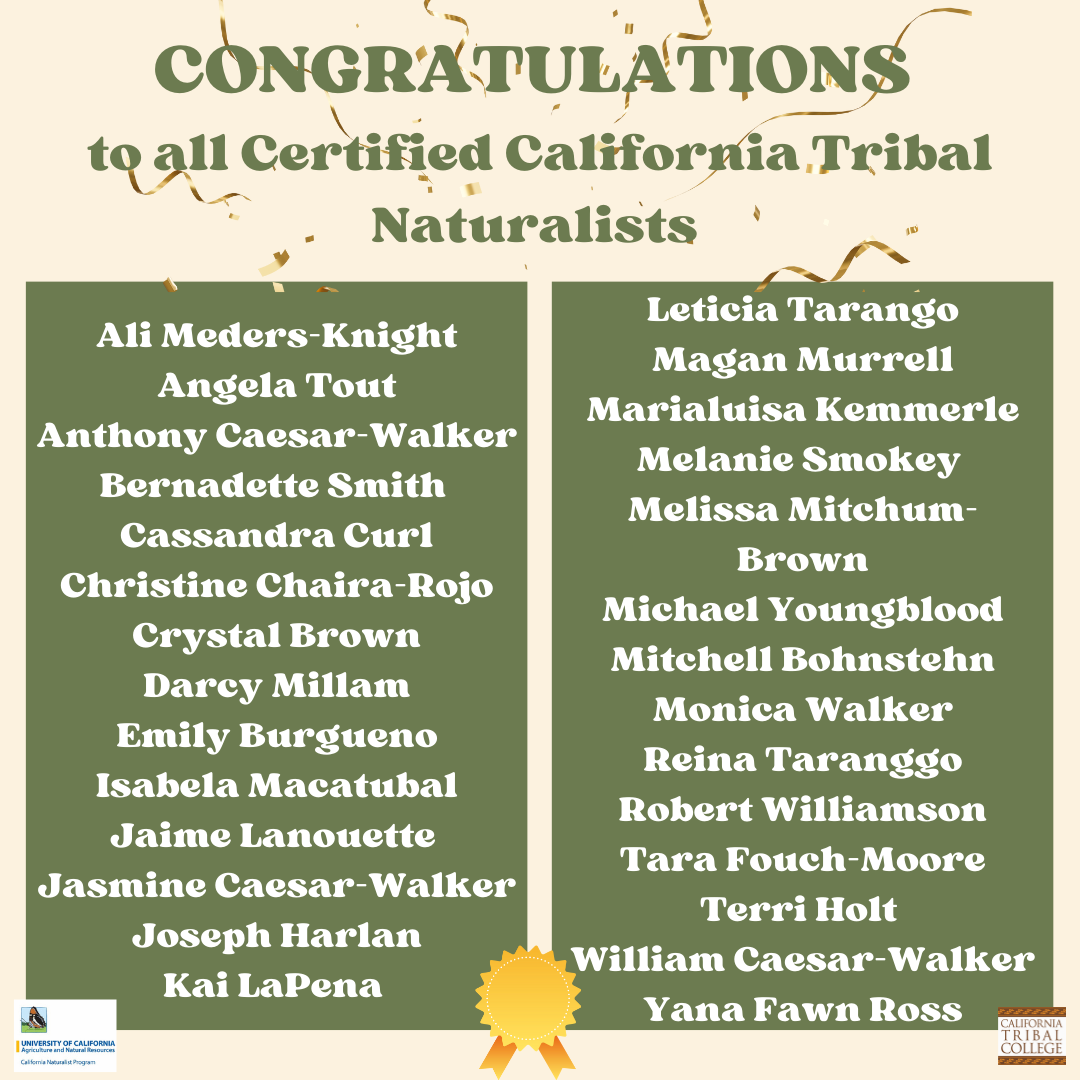 Leadership Team
Leadership team includes Sage La Pena, Ethnobotanist (Co-Instructor); Dr. Adina Merenlender, Founder of the California Naturalist Program and Professor of Cooperative Extension in Conservation Science; Juliet Maestas, Executive Director CA Tribal College; and Greg Ira, Director of the UC California Naturalist Program. Guest experts from Indigenous communities across California will be presenting throughout the course.
Disabilities
If you have a learning or physical need that will require special accommodations in this class you will need to notify your instructor in writing of your accommodation needs. Please notify at least 30 days prior to the first class if you require any special accommodations. This will allow us ample opportunity to provide suitable accommodations. We make reasonable accommodations for persons with documented disabilities. Materials will be available in alternate formats (Braille, audio, electronic format, or large print) upon request.